Commonwealth University Partnership Information Night
On 2 November 2022, Bloomsburg Area School District and Commonwealth University of Pennsylvania worked together to provide dinner and information regarding our new scholarship agreements. Dr. Hanna and team members from financial aid and admissions were in attendance to explain and answer questions from Bloomsburg High School juniors and seniors. We even had several seniors apply and get accepted that night! We look forward to our growing our partnership with Commonwealth University of Pennsylvania for years to come!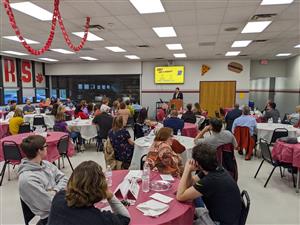 Admissions Director Chris Lapos shares with students and their families the cost savings our new scholarship opportunities affords them.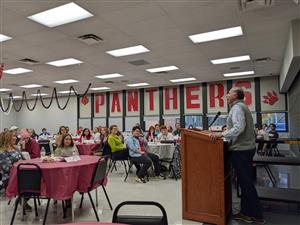 Dr. Bashar Hanna explains the many opportunities Bloomsburg High School students will have through Commonwealth University of Pennsylvania.