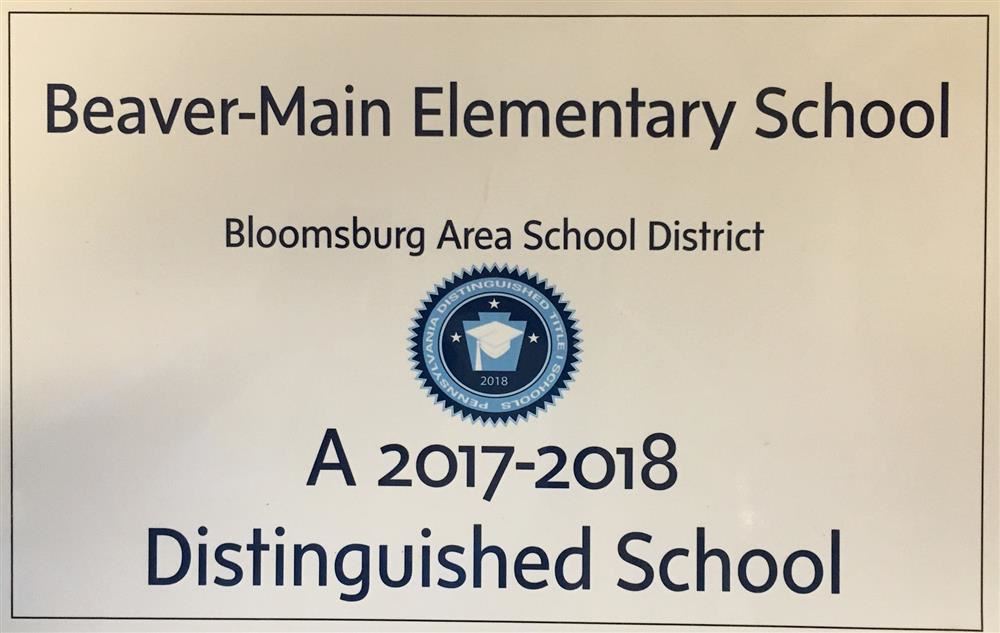 Together, we earned this...
Beaver-Main has been recognized as a one of the top performing Title I schools in Pennsylvania.

In 2016-17, Beaver-Main recieved the Reward: High Achievement. High Achievement schools are the highest 5% of Title I schools based on aggregate math and reading PSSA scores that also met all Annual Measurable Objectives (AMOs).

In 2017-18, Beaver-Main has recieved the same recognition for being in the top 5% of all Title I schools in PA!
Please see the flyer about our Annual Overview of Federal Programs Meeting on Monday, December 13, 2021 at 6pm. We will meet in Memorial Elementary's Gymnasium. Hope to see you then.